Marketing on Linkedin for a Niche Technology Consultant
AeonX Digital approached us as an early stage startup ready to utilize the potential of digital marketing but unaware of the know-how.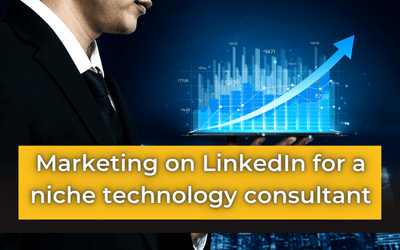 • Upon due diligence, we observed some major challenges working for Aeonx.
• Lack of human resources or enabler from the organization while the upper management has it's hand full as well. The organisation is completely dependent on the agency from strategy to execution.
• Coming from a niche background, content marketing was a particular challenge in gaining followers
• There was no thought put into branding other than the logo itself.
• We started working from scratch for the organisation and undertook the following tasks:
• Enabled complete social presence for Aeonx
• Undertook website development as well as their SEO
• Content strategy for social media
• Any design requirements as and when the company required it.
• Linkedin and facebook ads conceptualisation and execution as and when required.
• Animated videos as per requirement.

• Aeonx Saw tremendous growth over the span of 12 months.
• Linkedin presence grew from nil to over 3500 followers
• HR saw emmence success with increase in employee retention as well as new joinees - Company size doubled in the year.
• Website domain authority grew from none to 48 with minimal spend on SEO
• 10X growth in organic visitors on the website
• Impeccable brand presence established by rigourous branding exercises and standardizing design ideologies.
• The company reached a point where they felt confident to explore offshore markets and hence rebranded the website accordingly.